Master lighting and photo manipulation through advanced techniques that will take your design game to the next level. Enroll in the sports-focused design course for the full tutorial and lear how to manipulate the image as per the video below.
Available in days

days after you enroll

Part I: Player
Available in days

days after you enroll

Part II: Adding The Other Elements
Available in days

days after you enroll

Part III: Blending & Final Adjustments
FAQ


What's the course language?
English.


Will the files you used to make this tutorial be provided?
Yep, you will be able to download all images I used and my final PSD once enrolled.


What do I need to have?
Adobe Photoshop and a Graphics Tablet (optional – mainly to control the pressure).


I'm not a Sports Designer, is this an issue?
Definitely not. The course addresses multiple techniques regarding photo manipulation and Photoshop tools, which I trust to be useful to anyone.


I'm a beginner, is it going to be too advanced for me?
Not at all. I explain every action taken in the tutorial – if you are a beginner you will probably benefit even more than an advanced user.


Will I get a certificate upon completing the Course?
Yes, signed by me – which will contain a unique serial number, your name and the date.
Testimonial


"This was exactly what I've was looking for! I just felt like I wanted to be a little bit more diverse with my content and post many different kinds of edits. I loved that mixer brush technique. Also, despite using Photoshop for quite some time, there were so many shortcuts you used that I had no idea about. The things I learned definitely going to help me be more efficient in my editing."


"The things I learned in this course will help me a lot to improve my edits. I've been following Masello's work for a long time and he's always been my favourite designer!"


"Masello gave me my break into the design world turning my hobby into a career, and working alongside him allowed me to reach a level I never imagined possible – and through his Digital Design Course, I actually learned even more! I highly recommend both checking out his course and his work, as they are extremely helpful to any designer who wishes to step up their game."


"Matheus is one of the best in the industry and it's not hard to see why. His tutorials and guidance have proved invaluable at the top level, and I'd fully recommend the course for anyone seeking to develop their skills within the sports industry."


"I was fortunate to be mentored by Matheus when working for B/R, when I had just barely started my career as a sports graphic designer. I didn't study graphic design formally, so I considered myself a beginner back then – nonetheless, I guess he saw potential in me. Matheus guided and helped me to improve my design/software skills and in just a short period I was able to notice a massive improvement. Matheus made me reach a level where is similar to where I still am today, even though years have passed. I will always be thankful for all the knowledge he shared with me and the opportunities he gave me."


"You can't ask for a better teacher than Matheus. Extremely helpful and professional on every level, his guidance will make you reach a higher level through unique techniques and great explanations. He is the top guy in the industry, who helped me to understand how essential is each detail and how to think outside the box. This course is a unique opportunity to improve in many areas, I guarantee."
SATISFACTION OR YOUR MONEY BACK


I'm confident you will find this Course beneficial, so if for any reason you are unsatisfied after completing it, simply ask for a refund within 30 days of the purchase date and you will get it.
No forms to fill, no long wait... all you have to do is ask.
Nice one, now check your inbox to confirm your subscription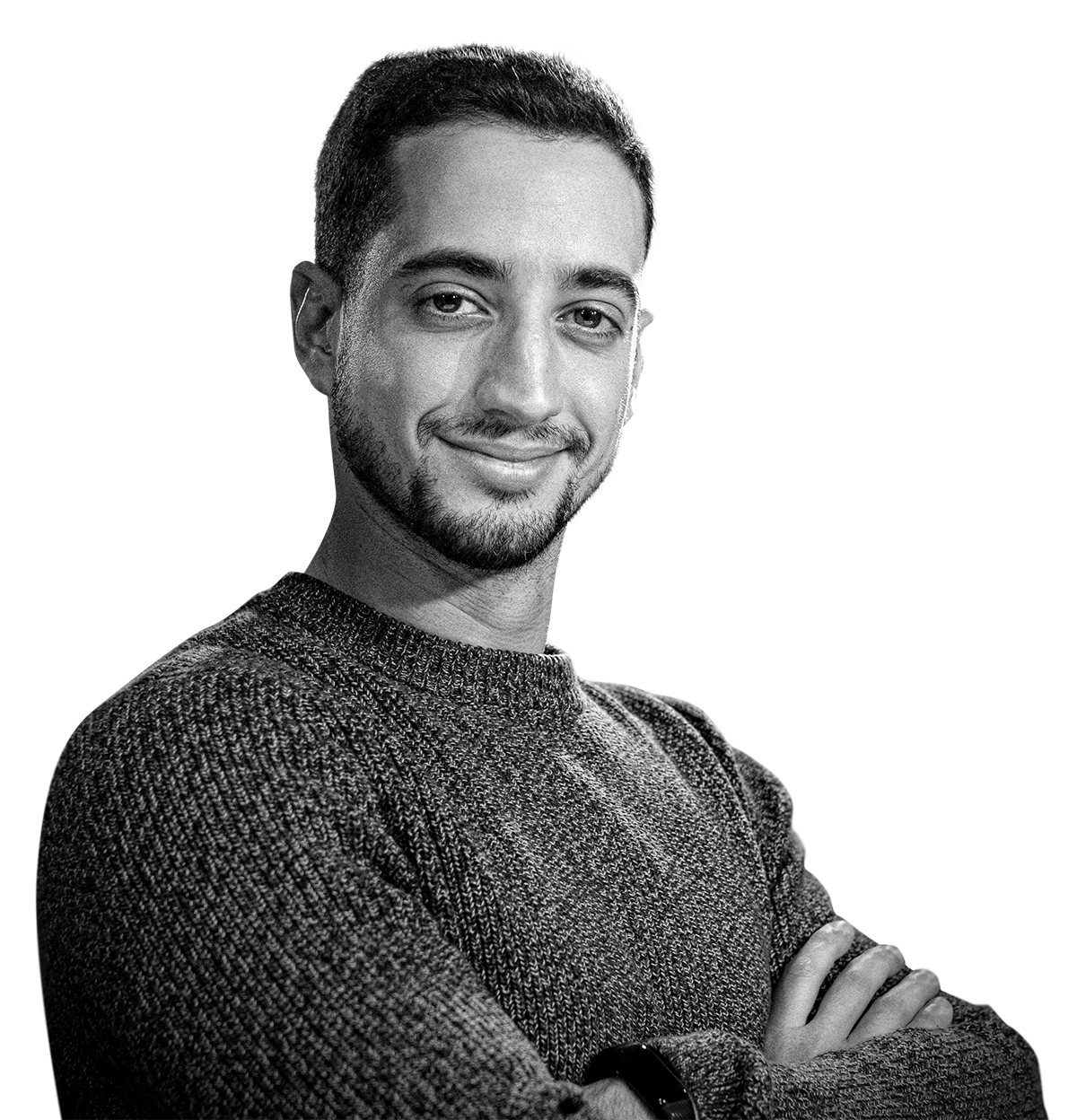 A bit about me...

A guy who's lucky enough to combine his both passions – design and sports – and make a living out of it. 
Throughout my career I worked on projects for companies like B/R Football (where I was the Lead Graphic Designer), Real Madrid, Tottenham, Adidas, TNT Sports, Crate 808 and F1 – check out my Instagram or Behance for more. Currently, I head the Design Team at Engage, a creative agency with headquarters in London.
Born and raised in the heat of Rio de Janeiro but London is where home is for me today.